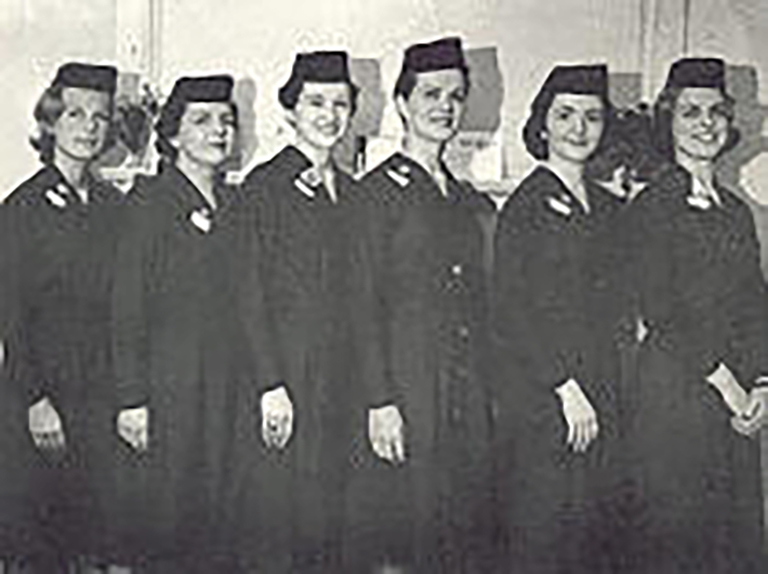 Original Visiting Nurses in 1950
Visiting Nurse Home & Hospice is a not-for-profit, independent home healthcare and hospice agency, providing optimal health and quality of life for individuals and families in Rhode Island and southeastern Massachusetts.
Caring for our friends and neighbors since 1950…
Visiting Nurse Home & Hospice is an independent, non-profit home health agency that cares for people of all ages, from mothers and newborns to seniors with chronic illnesses to patients with terminal illnesses at end of life. We are not a division of any larger health care organization; the Visiting Nurse Home & Hospice is your independent, local Visiting Nurse that brings home care nursing, rehabilitation therapies, palliative care, Hospice, and community clinics to patients and families at home and in community settings.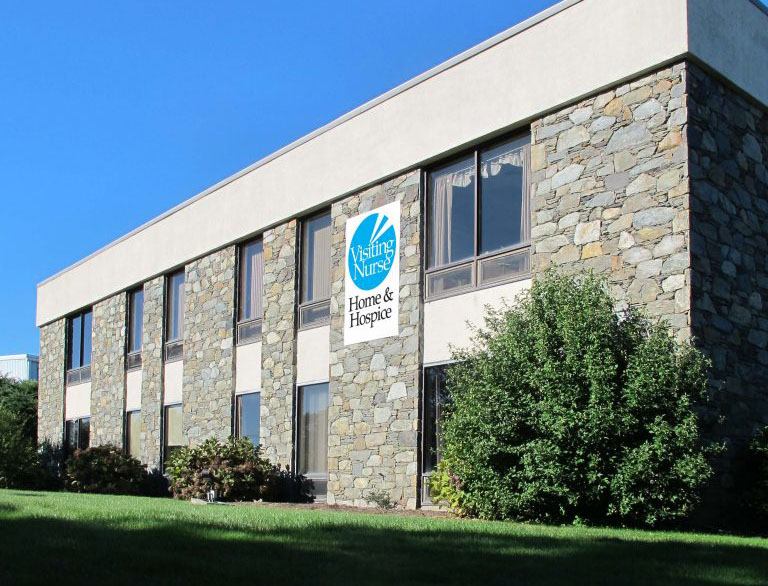 Visiting Nurse Home & Hospice, 1184 East Main Road, Portsmouth RI 02871
From our office in Portsmouth, Rhode Island, we employ more than 200 health care professionals including nurses, physical / occupational / speech-language therapists, medical social workers, registered dietitians, pharmacists, certified nursing assistants, and homemakers who know your physicians, pharmacies and community resources in Aquidneck Island, Jamestown, Barrington, Bristol, Warren, Little Compton, Fall River, Somerset and Swansea.
We provide quality health care and education to all individuals regardless of their ability to pay. And we advocate for public policies that support healthy communities.
Our History
On February 9, 1950, Rita Kane, Patrick O'Neill-Hayes, Dean Lewis, Ann Leys and Helen McLeish filed paperwork to form Newport Public Health Nursing Association, Inc. Nurses and staff traveled throughout Newport making home visits, holding flu clinics and well-baby clinics.
Accreditations and Memberships
National Hospice and Palliative Care Organization
National Hospice Organization
The Joint Commission
CareLink of Rhode Island
Volunteering
We would like to match your talent and energy to a need in our agency. Do you have clerical experience? Are you skilled on the computer? Do you like assisting with special events, or maintenance projects? Then you can make a difference at Visiting Nurse Home & Hospice. Our agency volunteers are teenagers, college students, young mothers, retirees, and people in between jobs.
Our office hours are Monday through Friday 8 to 5. Volunteers can choose the hours and frequency they would like to be available. We appreciate a one time commitment, or continual service.  We also partner with businesses and local schools for community service days to build teamwork and offer a change from the norm.
Current Volunteer opportunities include:
Filing, sorting, copying/faxing
Out of office assistance, such as installing Lifeline monitors and drivers for patients
Computer work
Organization projects such as photo albums, resource gathering
Maintenance such as replacing ceiling tiles
Group projects such as window washing, cleaning parking lots
Agency volunteers are subject to a brief training and are required to sign a confidentiality agreement.
If you are interested in becoming a Hospice Volunteer, applications go through the Hospice Department to Joy Benson.
Joy Benson, Hospice Volunteer Coordinator
682-2100 x1616 or jbenson@visitingnursehh.org