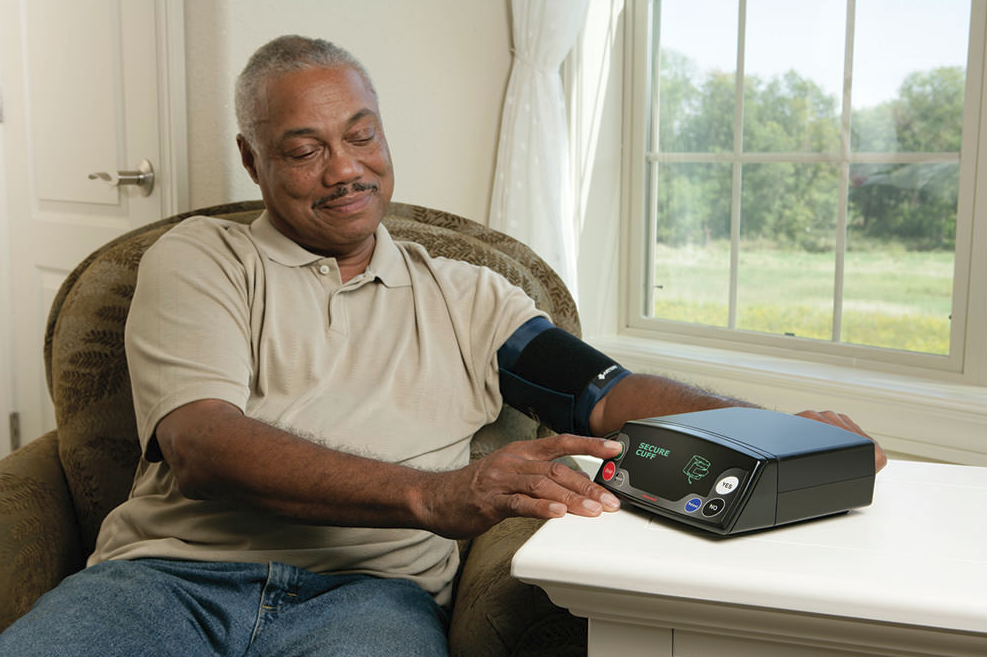 The HomMed monitor is compact equipment installed in the home which measures blood pressure, heart rate, weight, oxygen, saturation, and temperature daily, and only takes 3 minutes to complete. The HomMed monitor transmits the readings to the central station at the Visiting Nurse Home & Hospice office. The readings are assessed and reviewed 7 days a week by a Visiting Nurse Home & Hospice nurse.
Daily telemonitoring allows for prompt assessment of abnormal readings, allowing Visiting Nurse Home & Hospice to intervene early if a patient's condition worsens, and as a result prevents trips to the Emergency Room and admission to the hospital. HomMed provides peace of mind to our patients and their families, since a clinician is monitoring the patient daily and communicating important information to the physician.
Telemonitoring is part of our standard care for patients with complex acute or chronic medical conditions and involves no extra cost to the patient.
For more information, call 401-682-2100 ext. 1615.