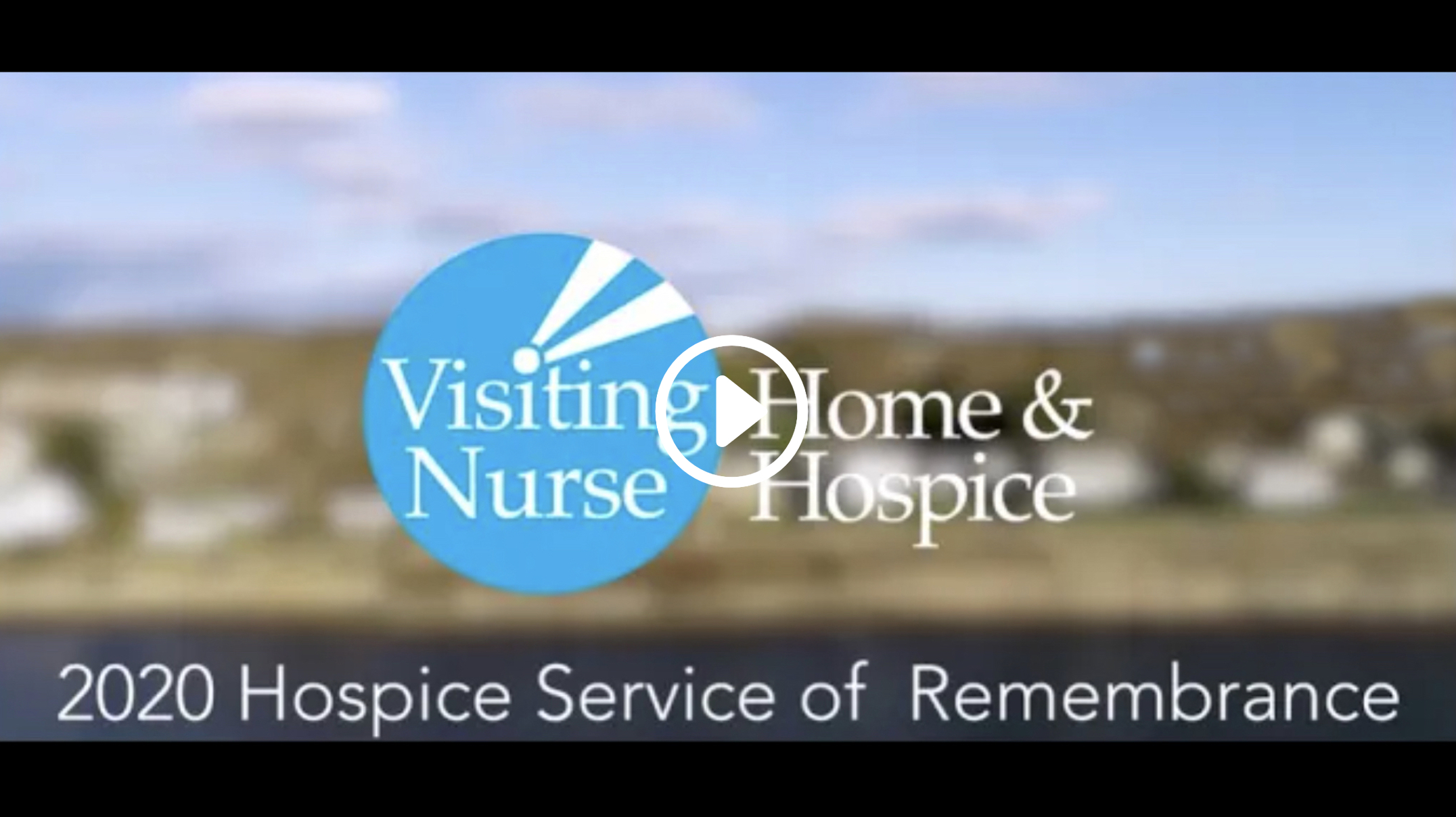 Click above image to watch video
To understand and prepare for end-of-life issues, including palliative care and hospice care, we offer the following website links. The site www.NHPCO.org provides essential information and tools to help healthcare professionals stay current with leading practices, understand policy changes, and improve their quality of care. The site www.hospicefoundation.org informs people of their options when they are facing a life-limiting illness, how hospice can help make the journey easier, and how to cope with grief.
What is Hospice?
Hospice is a form of care; it is not a place. Hospice care is provided to patients who have advanced diseases that are considered incurable. Hospice care is about living each day to its fullest and helps to make a patient's last months and days as comfortable and fulfilling as possible…making every moment count. Hospice is a philosophy, not a place. Care is provided in the familiar surroundings of home or home-like setting. Care can also be provided in a long-term care setting or a hospital.
The Hospice team focuses on patients' and their loved ones' physical, emotional and spiritual comfort. The goal is for the patient and family to spend their remaining days with comfort and dignity. Our Hospice team visits regularly and is available to answer questions and provide support. We help prepare family and friends for the loss of a loved one, and help them deal with their grief through bereavement support groups.
Our Hospice Promise:
Our promise is a focus on comfort – a promise to patients when choices seem few and when the patient and family situation is most fragile. For over 20 years that Visiting Nurse Home & Hospice has been providing Hospice, we have believed that quality of life is as important as length of life.
Hospice Services Include:
Pain and symptom management
Emotional and spiritual support for patient and loved ones
Personal care such as bathing, cleaning, grooming, and helping patients to sit up and move around.
Respite for family caregivers
Medications, equipment and supplies related to hospice diagnosis (covered 100%)
Companionship and friendship
13 months of bereavement support for loved ones
Hospice Team
The Hospice staff is available 24/7. Hospice team members include:
Physician medical director – oversees patient care although patients continue to work with their own personal physicians.
Nurses – specially trained RN's offer pain and symptom management and the skills associated with life-limiting illnesses.
Certified nurse assistants – help with personal care and comfort
Medical social workers – connect patients and families with community resources and offer counseling
Registered dietitians, physical therapists, occupational therapists and speech therapists – offer specific help depending on patient's care plan
Chaplain – provides emotional and spiritual support and guidance, regardless of religious affiliation
Bereavement coordinator – provides support group sessions, and literature for family members up to a year after the death of a hospice patient
Volunteers – specially trained volunteers provide companionship, help with transportation and errands, and offer time off to loved ones.
Hospice Volunteers
Hospice volunteers are part of the Hospice Interdisciplinary Team, and they are trained in 6 weekly half day classes.  The training is from 9:00-noon at the Portsmouth agency headquarters. No health care experience is necessary, but interviews are required for volunteers. Hospice volunteers are expected to make a two hour per week, one year commitment. Contact Joy Benson, Hospice Volunteer Coordinator, at (401) 682-2100 x 1616 if you are interested.
What do Hospice Volunteers do?
Offer comfort and companionship to patients and families
Provide respite and time off for caregivers
Shop, run errands, help prepare a meal
Work on special events and fundraising
Support Hospice behind the scenes in the agency
To Become a Hospice Volunteer, apply here: