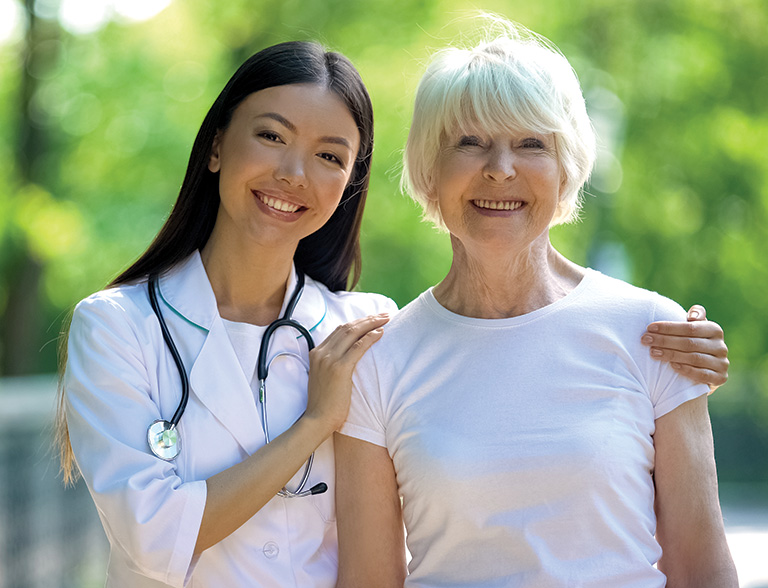 Visiting Nurse Home & Hospice offers some additional useful websites to assist patients, their families and caregivers regarding cardiac and pulmonary risks and health. The American Heart Association covers a variety of topics related to diagnosis and treatment of heart disease and stroke.  We also recommend the "Patient Guide" from Miriam Hospital's Cardiovascular Institute. Also from Miriam Hospital is the Women's Cardiac Center with a full Health Library on women's cardiac issues.
The Visiting Nurse Home & Hospice Home Care Program offers specially trained expertise and multidisciplinary teams in wound care, cardiac care and diabetes management.
Wound Care Team
Visiting Nurse Home & Hospice has a unique wound care team including three Wound Care Certified RNs on staff. Our Wound Care Certified Nurses work with healthcare staff to implement evidence-based practice standards in wound management issues. The VNHH Wound Care team is continually updated in the knowledge and use of the newest and most effective wound care products used to heal wounds, decrease pain and prevent infection. Team meetings and in-services are conducted regularly to address difficult cases of chronic and acute wounds. The wound team works with doctors, hospitals, nutritionists, and wound care centers in order to provide consistent treatment for healing outcomes.
Cardiac Team
Cardio-pulmonary assessment
Daily telemonitoring in the home
Medication management and education
Dietary education
Diabetes Team
Diabetes certified RN's (CDOE) focus on diabetes self-management, diet and intervention.
Collaborates with physicians and registered dietitians to develop a care plan to improve quality of life at home
Chronic Care Management Team:
Focuses on patient education and self-management of such conditions as heart failure or COPD
Offers more visits during the beginning of care to ensure patient understanding of medical condition
Involves daily telemonitoring to help avoid re-hospitalizations
Offers problem solving support to the patient and the family.